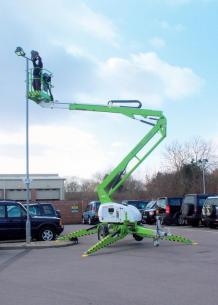 Nifty 150T Cherry Picker
CLICK ON PICTURE FOR MORE INFO
Developed specifically to maximise outreach, the Nifty 150T cherry picker delivers an unrivalled working envelope, especially at low levels where outreach is needed most.
The Nifty 150T cherry picker offers an up-and-over clearance of more than 5.6m allowing it to reach easily over larger obstacles such as walls and buildings.
Compact dimensions coupled with hydraulically operated outriggers make manoeuvring and setting up the Nifty 150T cherry picker quick and simple, while its 1.4m wide platform provides the operator plenty of room in which to work.
Fully proportional hydraulic controls and a spacious platform make the Nifty 150T cherry picker simple to operate with both speed and accuracy
ENQUIRE NOW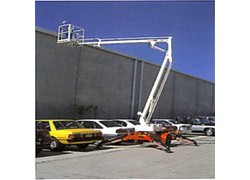 Snorkel MHP12/34J Cherry Picker
Working Height 12.4m
Platform Height 10.4m
Capacity 200kg
Overall Length 5.7m Overall Width (Stowed) 1.5m Overall Width (Operating)
3.5m Stowed Height (Maximum)
2.0m Platform Size 1.20x0.76m
Weight 1160kg
Horizontal Reach (Centreline) 5.40@5.65m
ENQUIRE NOW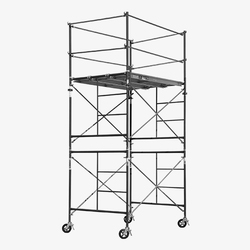 Aluminium Scaffolding Towers
A light, modular work platform, designed for easy assembly and transport, ideal for home & trade users for light duty applications both inside or outdoors. As a modular system, it is available in a range of fully adjustable heights and comes with lockable castor wheels for total manoeuvrability that can be levelled on uneven ground.
ENQUIRE NOW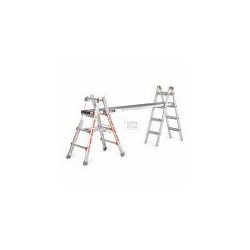 Ladders. Trestles & Planks
A light, manoeuvrable means to gain access to high places, even in a limited space, then retracts when not in use for easy transport
Ladder - 36: Extension
Ladder - 28" Extension
Ladder- 12' Step
Ladder - 8' Step
A light & very manoeuvrable product, designed to be used in pairs & in conjunction with scaffold planks, to provide a safe & adjustable work platform to high places
Trestles - 8' or 12'
Planks - 3m
Planks - 4m
Planks - 5m
ENQUIRE NOW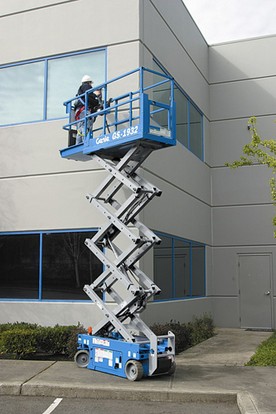 19ft Self Propelled Electric Scissorlift
A self-propelled, battery powered elevating work platform used on level paving for working efficiently and safely above ground.
Construction activities. Painting and cleaning. Overhead lighting and plumbing installation or maintenance. Stock picking and Stocktaking. Film and TV Industry. Sign installation. General overhead work.
Narrow width allows access through standard doorway. Battery powered with built in 240v battery recharger. Non marking tyres. Can be driven whilst work platform is still elevated. 915mm (3') extending deck for extra reach. 240v electric power outlet in work basket so you can run your power tools. Automatic pot-hole safety protection. Proportional speed and lift controls. Supplied on a trailer or we deliver.
ENQUIRE NOW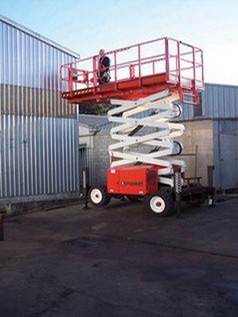 The Snorkel S2770RT is a compact diesel rough terrain scissor lift which delivers excellent rough terrain performance. Compact dimensions mean that it is ideal for working in confined outdoor spaces and it features a roll-out deck extension for additional reach.

STANDARD FEATURES
4 wheel drive
4 hydraulic outriggers with automatic levelling
Roll-out deck extension
Non-marking tyres
Proportional controls
Power line to platform
Drive motion alarm
Descent alarm
Manual lowering valve
Flashing amber light
Articulated axle
Fold-down guardrails
Hour meter & on-board diagnostics display
Dual lanyard attachment points
2 year parts & labour, 5 year structural warranty